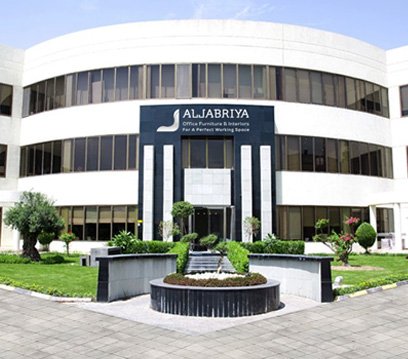 Al Jabriya Furniture Company was established as a family business in 1978 and is committed to staying that way for as long as it stands. This is to ensure we have total control over our high standards. Al Jabriya have been in business for nearly 40 years and started out as a company providing office furniture to the Kuwait market after which it slowly grew into what it is today: a full office furnishing turnkey solution and interior design services with an emphasis on comfort, ergonomics, feng shui (fanctuay), practicality and client satisfaction. What's best for you is our expertise. Al Jabriya puts your psychological needs as a priority to produce an optimum solution for productivity.
Al Jabriya is the first choice of major firms all around the state of Kuwait. We take pride in our new headquarters and showroom in the Free-Zone area as it was designed and executed by our in-house team of experienced designers and architects in cooperation and under the supervision of Italian architect Sergio Lion. Al Jabriya looks forward to assisting you with all your furniture needs. You may choose to visit our showroom to closely inspect the functionality and importance of what we could offer you.
JFC Was Established with a team of 5 employees, a showroom of 250m2 and a ware house of 500m2

Got a bit bigger with 9 employees, move to a bigger showroom of 400m2.

Aquired exclusivity with FREZZA; and italian Office furniture supplier.

It was a turning point by Establishing an I.D.D which is a strategic department in the company, that expands the company's offerings and provides a Turnkey Solution Service.

Our Warehouse became Larger to reach from 500m2 to 5000m2 and number of employees to 15.

JFC widenind its portofolio of BRANDS by;Teknion
Styloffice
Sitland
okamura
Frezza

We moved to a significantly larger showroom in the Free Trade Zone with a space of 950m2

Our Number of employees increased to 25 to address our clients needs to provide customer excellance.

To be in line with our position as amarket leader we adopted the strategy of being a one stop destination for our beloved clients so, we added the Execution Department.

We reached a staff of 40 employees in the head office, labour 45 people Warehouse 25 people. And expanded our showroom to 1750m2

Vision
To provide a cost leadership solutions for implementation and a utilizing a differentiation strategy approach for all our in-house services.

Mission
To provide premium office furniture products for every taste and the utmost quality of turnkey solution services.
Al Jabriya Furniture Company is the proud recipient of the coveted 'Quality Excellence' award at the International Star Award for Quality Convention in Paris, 2005. The Chairman and General Manager of Al Jabriya Furniture Company, Mr. Hassan Asfour and Mr. Mohammed Asfour, were presented the award in the Gold category by the president of Business Initiative Directions (B.I.D.), Jose E Prieto. Al Jabriya Furniture Company has been recognized for their commitment to quality, leadership, technology as well as innovation, thereby strengthening its position as a leading furniture company in Kuwait.The 'Quality Excellence' award, traditionally presented by the president of B.I.D., is the top honor that companies can receive for performance and quality.
Our Team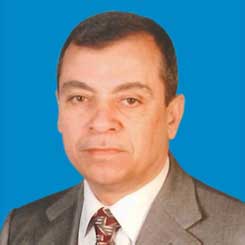 Chairman / Partner
Hasan Asfour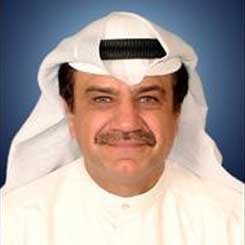 Partner
Yousif AlGhabra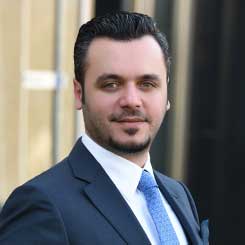 General Manager
Mohammed Asfour
Sr. Projects Manager
Ahmed Asfour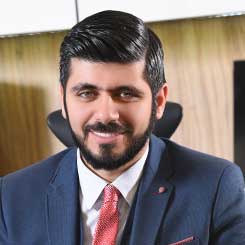 Head of Marketing Deaprtment
Mustafa Asfour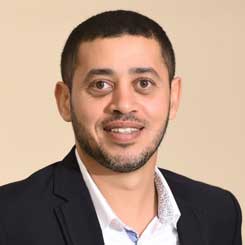 Project Manager
Mohammed Fadel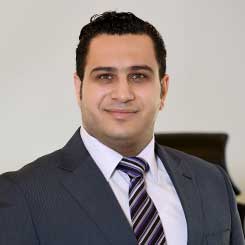 HR & Admin
Fuad Sannan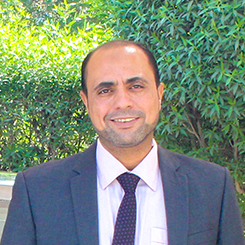 Cheif Accountant
Hany Farhat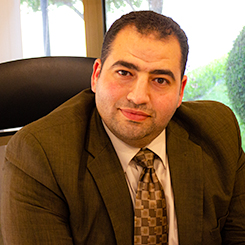 Head of Legal Department
Maher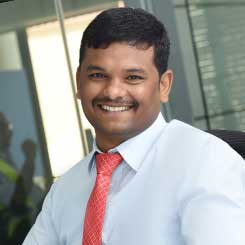 Head of IT Department
Pratheep Valasa